Can't Format Nvme Ssd: Errors In Windows Disk Management!
If you are unable to format NVMe SSD, it may be due to certain issues such as a faulty drive, incorrect file system, the drive being write-protected, or due to errors in Windows Disk Management.
However, you can attempt solutions like using a different formatting tool, checking the SSD's health, or updating your SSD's firmware.
NVMe (Non-Volatile Memory Express) SSD (Solid State Drive) is a type of storage device that uses high-speed PCIe lanes to deliver fast data transfer speeds.
However, like every storage device, there might be instances where users can't format their NVMe SSD. This could be due to a variety of reasons ranging from hardware issues to software problems.
Check whether the SSD is faulty or not.
Use a different formatting tool like EaseUS Partition Master.
Update the SSD's firmware to the latest version.
The disk might be write-protected which is preventing the format.
If you're unable to format your NVMe SSD, don't panic. First, ascertain the health of the SSD, as a faulty drive may prevent formatting.
If the drive is healthy, try a different formatting tool rather than Windows Disk Management as the latter can sometimes fail.
Always make sure your SSD's firmware is up-to-date to avoid any compatibility or performance issues. Finally, check for write-protection which can be removed via certain commands or software.
5 Possible Causes and Solutions For Can't Format NVMe SSD
| Issue | Possible Cause | Solution |
| --- | --- | --- |
| Can't format NVMe SSD | SSD is not properly connected | Make sure the SSD is properly connected |
| SSD not detected | BIOS settings are not correct | Check BIOS settings and ensure the SSD is enabled |
| Unable to partition SSD | SSD is write-protected | Remove write protection using diskpart utility |
| Formatting process fails | System files are corrupted | Use System File Checker (SFC) to repair corrupted files |
| SSD is read-only | SSD's firmware is outdated | Update SSD firmware |
5 Possible Causes and Solutions For Can't Format NVMe SSD
Key Takeaway
NVMe SSDs, unlike traditional hard drives, utilize a protocol that is optimized for high-speed operation, significantly enhancing data processing.
Occasionally, users may find it impossible to format their NVMe SSDs due to certain issues.
Understanding of proper SSD management practices, including formatting, influences the lifespan and performance of these drives.
Resolving the inability to format NVMe SSDs can entail checking the drive's health, updating SSD firmware, or using compatible formatting tools.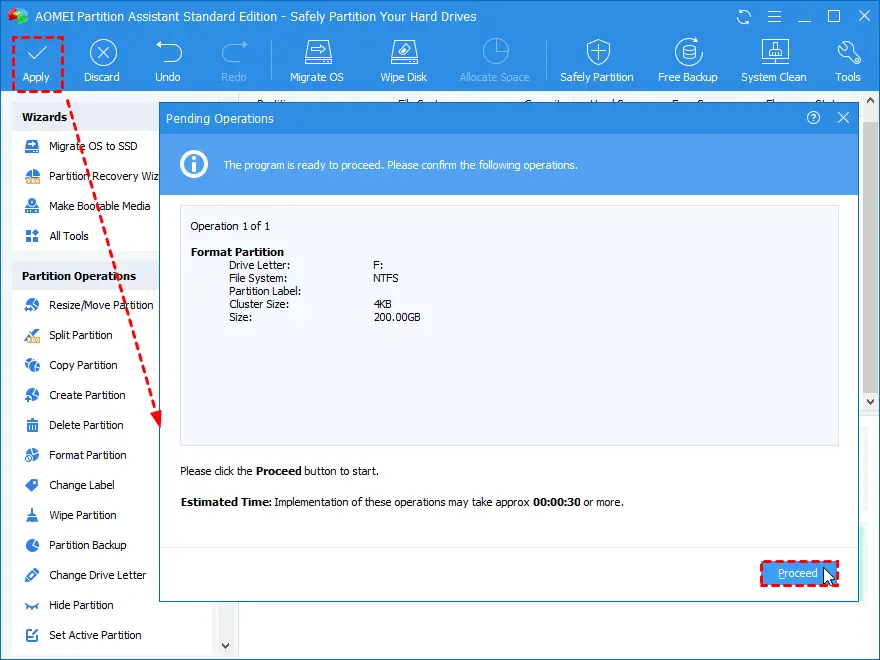 Five Facts About Troubleshooting NVMe SSD Formatting Issues
NVMe SSDs (Non-Volatile Memory Express Solid State Drives) are a type of storage device that benefits from a high-speed connection to the CPU via the PCIe (Peripheral Component Interconnect Express) bus, dramatically increasing data transfer speed compared to traditional SSDs (Source: TechTarget).
Problems in formatting NVMe SSDs can be due to factors like outdated SSD firmware, drive errors, insufficient power supply, and incompatible file systems (source: AOMEI).
Keeping SSD firmware updated is essential not only for resolving formatting issues but also for improving SSD performance and fixing bugs (source: AOMEI).
The use of disk formatting tools like Disk Management in Windows, or third-party software compatibility, can assist users in effectively formatting their NVMe SSDs (source: MiniTool).
Checking SSD health and fixing drive errors, such as bad sectors, also plays a crucial role in resolving the inability to format NVMe SSDs (source: AOMEI).
Causes Of Nvme Ssd Formatting Issues
Nvme SSD formatting issues can occur due to various reasons, such as incompatible drivers, file system errors, or firmware issues.
These issues can prevent users from formatting their Nvme SSDs, but troubleshooting and addressing the underlying causes can help resolve the problem.
Having trouble formatting your Nvme SSD? Don't worry, you're not alone. There are several common causes that could be interfering with the formatting process.
Let's explore these causes in more detail:
Incompatible File System
NTFS vs FAT32: Differences and limitations:
NTFS: This file system offers advanced features such as file compression, encryption, and the ability to handle large files. However, it is not well-suited for certain devices like older gaming consoles and operating systems.
FAT32: This file system is compatible with a wide range of devices and operating systems, but it has limitations when it comes to file size and maximum storage capacity.
Understanding the limitations of exFAT:
ExFAT is a file system designed to overcome the limitations of FAT32, allowing for larger file sizes and storage capacities. However, it may not be supported by all devices and operating systems.
Disk Partitioning Errors
MBR vs GPT: An overview of partition styles:
MBR (Master Boot Record): This partitioning system is widely supported by older devices and operating systems. However, it has limitations when it comes to the number of partitions and maximum storage capacity it can handle.
GPT (GUID Partition Table): This newer partitioning system supports larger storage capacities and a virtually unlimited number of partitions. It is recommended for modern devices and operating systems.
Common partitioning errors causing formatting issues:
Incorrect partitioning scheme selection during formatting.
Presence of conflicting partition tables.
Software errors during partition creation or modification.
Firmware Compatibility
Importance of firmware updates for SSDs:
Firmware updates often include performance improvements, bug fixes, and enhanced compatibility with newer devices and operating systems. Keeping your SSD firmware up to date is crucial to avoid compatibility issues.
Firmware compatibility issues with Nvme SSDs:
Outdated firmware can lead to formatting issues or inability to access the SSD.
Incompatibility between the SSD firmware and the system's firmware can cause formatting problems.
By understanding these causes of Nvme SSD formatting issues, you can troubleshoot and resolve any problems you encounter.
Remember to always double-check the compatibility of file systems, partitioning schemes, and keep your SSD firmware up to date to ensure smooth formatting processes.
Troubleshooting Nvme Ssd Formatting Problems
Having difficulty formatting your Nvme SSD? Discover troubleshooting tips to overcome formatting problems and successfully format your Nvme SSD hassle-free.
Have you been facing difficulties formatting your Nvme SSD? Don't worry, we've got you covered!
We will walk you through some troubleshooting steps to resolve any Nvme SSD formatting issues you may be encountering.
Check Disk Management
To begin troubleshooting your Nvme SSD formatting problems, it's important to first check Disk Management.
Here's how you can access the Disk Management utility:
Press the Windows key + R simultaneously to open the Run dialog box.
Type "diskmgmt.msc" and hit Enter to launch Disk Management.
Once you have opened Disk Management, follow the steps below to identify and resolve any formatting issues:
Identifying The Nvme Ssd In Disk Management
When you access Disk Management, you might not immediately see your Nvme SSD.
To identify it, follow these steps:
Look for a disk with unallocated space or a disk labeled "Unknown."
Make a note of the corresponding disk number for your Nvme SSD.
Resolving Drive Conflicts And Assigning Drive Letters
Sometimes, conflicts with other drives or missing drive letters can prevent Nvme SSD formatting.
Here's how you can resolve these issues:
Right-click on the Nvme SSD and select "Properties."
Go to the "Volumes" tab and click on "Populate" to assign a drive letter automatically.
If the above steps don't resolve the issue, you might need to manually assign a drive letter.
Here's how:
Right-click on the Nvme SSD again and select "Change Drive Letter and Paths."
Click on "Add" and choose a letter from the drop-down menu to assign to your Nvme SSD.
Format Nvme Ssd Using Command Prompt
If the Disk Management utility doesn't solve your formatting problem, you can use the Command Prompt.
Here's a step-by-step guide:
Open Command Prompt as administrator.
Type "diskpart" and hit Enter to open the DiskPart utility.
Enter "list disk" and hit Enter to display a list of all the disks connected to your system.
Identify your Nvme SSD based on its size and note its corresponding disk number.
Enter "select disk [disk number]" (replace [disk number] with the actual disk number) and hit Enter.
Finally, type "clean" and press Enter to erase all data on the disk, preparing it for formatting.
Tips For Resolving Common Issues During Formatting
While formatting your Nvme SSD, you might encounter some common issues.
Here are a few tips to help you overcome them:
Ensure that your Nvme SSD is properly connected to your system.
Check for any firmware or driver updates for your Nvme SSD.
Disable any antivirus software temporarily, as it might interfere with the formatting process.
Double-check that you have administrative privileges to format the Nvme SSD.
Utilizing Third-Party Formatting Tools
In addition to the built-in Windows utilities, there are popular third-party formatting tools you can use for Nvme SSD formatting. These tools offer additional features and benefits, such as enhanced performance or advanced formatting options.
Some notable third-party formatting tools include:
Tool 1: This tool provides a user-friendly interface and supports various formatting options.
Tool 2: With this tool, you can securely erase data from your Nvme SSD to protect your privacy.
Tool 3: This tool offers advanced optimization features to improve your Nvme SSD's performance.
Using these third-party tools can simplify the formatting process and help you achieve optimal results.Now that you're equipped with troubleshooting steps and knowledge of third-party formatting tools, you can efficiently address any Nvme SSD formatting problems.
Follow the guidelines provided, and soon you'll have your Nvme SSD formatted and ready to use without any issues.
Precautions And Data Safety
If you're unable to format your NVMe SSD, it's important to take precautions to protect your data safety. Follow the necessary steps to ensure your SSD is formatted correctly and your data remains secure.
Formatting your NVMe SSD can be a crucial task that requires careful consideration. It is essential to take certain precautions to ensure the safety of your data throughout the process.
We will discuss the importance of backing up your data before formatting, the recommended backup methods and tools, the possibility of data recovery after formatting, and best practices for NVMe SSD maintenance.
Backup Your Data Before Formatting
Before proceeding with any formatting on your NVMe SSD, it is imperative to back up all your important files and data.
This precautionary step will safeguard your valuable information from accidental loss or corruption during the formatting process.
Here are a few key points to keep in mind:
Create a complete backup of all your essential files, documents, photos, and any other data stored on your NVMe SSD.
Utilize reliable backup methods such as external hard drives, cloud storage services, or network-attached storage (NAS).
Consider using backup tools like Acronis True Image, Macrium Reflect, or EaseUS Todo Backup for a seamless and efficient backup process.
Taking the time to back up your data will provide you with peace of mind, knowing that your valuable information is protected and readily available even after the formatting process.
Data Recovery After Formatting
While formatting your NVMe SSD erases all the data stored on it, there is still a possibility of recovering formatted data.
If you mistakenly format your SSD without backing up or accidentally delete important files, you can follow these steps to recover your data using specialized software:
Immediately stop using the NVMe SSD to prevent any further data overwriting.
Install a reliable data recovery software such as EaseUS Data Recovery Wizard, Recuva, or Stellar Data Recovery.
Launch the software and scan your formatted NVMe SSD to search for recoverable files.
Preview the recovered files and select the ones you wish to recover.
Save the recovered files to a different storage device to avoid any potential data overwriting.
Keep in mind that the success of data recovery depends on various factors, including the extent of data overwriting, the efficiency of the data recovery software, and the complexity of file structures.
It is always recommended to consult professional data recovery services if you face any challenges or require assistance.
Best Practices For Nvme Ssd Maintenance
Maintaining your NVMe SSD regularly not only ensures optimal performance but also prolongs its lifespan.
Here are some best practices to keep in mind:
Perform regular firmware updates provided by the SSD manufacturer to take advantage of performance enhancements and bug fixes.
Optimize your NVMe SSD's performance by enabling features such as TRIM support, which helps maintain the SSD's performance over time.
Avoid excessive writes on the SSD by minimizing unnecessary data transfers and reducing temporary files.
Keep your NVMe SSD clean by regularly deleting unnecessary files and organizing data in an efficient manner.
Avoid sustained high temperatures by ensuring proper airflow and adequate cooling for your system.
By adhering to these best practices, you can maximize the lifespan and performance of your NVMe SSD, ensuring a smooth and efficient computing experience.
Remember, formatting your NVMe SSD should always be approached with caution. Prioritize data safety by backing up your important files, understanding the possibilities of data recovery, and following best practices for maintenance.
FAQ On Can'T Format Nvme Ssd
How do I format an NVMe SSD?
You can format an NVMe SSD using either the Windows Disk Management utility or the third-party disk partitioning tool, such as MiniTool Partition Wizard.
Is it safe to format a NVMe SSD?
Yes, it is safe to format a NVMe SSD as long as you use the correct tools and follow the correct procedure. It is important that you back up any important data before formatting the drive as the formatting process will delete any existing data on the drive.
Do I need to install special software to format my NVMe SSD?
Generally, no, special software is not required to format an NVMe SSD. You can use either the Windows Disk Management utility or a third-party disk partitioning tool, such as MiniTool Partition Wizard, to format the drive.
Are there any restrictions on the types of file system I can use to format my NVMe SSD?
Yes, depending on your Operating System (OS) you may have limitations on the type of file system that can be used to format your NVMe SSD. For example, Windows 10 only supports the FAT32 and NTFS file systems.
Can I reinitialize my NVMe SSD after formatting?
Yes, you can reinitialize your NVMe SSD after it has been formatted. This will require you to use either the Windows Disk Management utility or a third-party disk partitioning tool.
Conclusion
To sum up, when experiencing difficulty in formatting an NVMe SSD, there are a few key points to remember.
Firstly, ensuring that the SSD is properly connected and recognized by your system is crucial.
Secondly, using the appropriate software or tools to format the SSD is essential for successful formatting.
Additionally, understanding the limitations of your operating system or motherboard is important, as certain restrictions may prevent formatting.
Moreover, keeping the SSD firmware up to date and checking for any potential compatibility issues can also help resolve formatting problems.
By following these steps and troubleshooting methods, you can overcome formatting issues and optimize the performance of your NVMe SSD.
Remember to consult the manufacturer's guidelines and seek professional assistance if needed. With the right approach, you can unleash the full potential of your NVMe SSD.
Bonus Topic: Unable to Format NVMe SSD
Can You Format a Nvme Ssd?
Yes, you can format a NVME SSD. But before you do, there are a few things you need to know.
First, what is a NVME SSD? A NVME SSD is a Solid State Drive that uses the Non-Volatile Memory Express interface. This interface is much faster than the SATA interface that is typically used for SSDs.
So if you have a computer that supports NVME, you will see a significant speed increase when using an NVME SSD over a SATA SSD.

Second, why would you want to format a NVME SSD? There are two main reasons. One reason is if you are upgrading from a SATA SSD to an NVME SSD and want to move your data over.

The other reason is if you are having problems with your currentNVME SSD and want to start fresh with a clean install.
Either way, formatting your NVME SSD will erase all of the data on it, so make sure you have backups of any important files before proceeding! Third, how do you format a NVME SSD?

The process is actually very similar to formatting any other type of drive. You can use either the Windows built-in Disk Management tool or third-party software like AOMEI Partition Assistant Standard Edition (which also supports Windows 10). We'll walk through both methods below.

Fourth and finally, what file system should you use when formatting your new drive? For most people, the answer will be NTFS (New Technology File System). This is the default file system for Windows 10 and it's what most people are used to.

However, if you're planning on using your drive for Linux or another OS, then FAT32 or exFAT may be better options. Consult your operating system documentation for more information on which file system to use.
To format your new drive using Disk Management:
1) Open the Start menu and search for "Disk Management". Select "Create and Format Hard Disk Partitions" from the results.
2) Right-click on your new drive in the list of drives and select "Format".
3) In the Format window that appears, give your drive a name under "Volume label" and choose NTFS (or exFAT/FAT32 if needed) under "File system". Leave everything else at their default values and click "OK" to continue.
Why is My Ssd Not Formatting?
There are a few reasons why your SSD might not be formatting. The first reason is that the file system on the SSD is not compatible with the Windows operating system.
This can happen if the SSD was formatted using a different operating system, or if it was previously used with another computer.

If this is the case, you'll need to format the SSD using a compatible file system before you can use it with Windows.
Another possibility is that the disk controller on your motherboard doesn't support SATA-based drives. This is less common nowadays, but it's still something to check for. You'll need to install a third-party SATA controller card in order to use the drive.
Finally, it's possible that there's something wrong with the drive itself. This is unlikely, but if you've tried all of the other solutions and still can't get the drive to format properly, then it's worth sending it back to the manufacturer for replacement or repair.
How Do I Force a Ssd to Format?
When you format a solid state drive (SSD), you're essentially resetting it to its original factory settings. This means all the data on the SSD will be erased, including any operating system and drivers that may be installed.
The process of formatting an SSD is similar to formatting any other type of storage device, but there are a few things you need to keep in mind when doing so.

First, it's important to make sure that all the data on the SSD is backed up before proceeding with the format. This is because once the format is complete, there's no going back – all your data will be gone for good.
Once you've backed up your data, you can proceed with formatting the SSD using either Windows' built-in disk management tools or a third-party utility such as EaseUS Partition Master Free Edition.

If you're using Windows' Disk Management tool, simply right-click on the SSD in question and select "Format."
From here, just follow the prompts and choose your desired file system (NTFS or exFAT are both fine) and allocation unit size. Once everything is set up how you want it, hit "Start" and let the format process begin.

If you're using a third-party utility like EaseUS Partition Master Free Edition, launch the program and select your SSD from the list of drives.
Then click on "Partition Manager" followed by "Format partition." Choose your desired file system and allocation unit size from here before clicking "OK" to start the format process.

Once everything is said and done, your SSD will be formatted and ready for use!
How Do You Repair Ssd Cannot Format?
If you are trying to format an SSD and it cannot be completed successfully, there are a few things that could be causing the issue. If the drive is new and has never been formatted before, it may not be compatible with your computer.
Alternatively, if the drive is older or has been used on another computer, the file system may be corrupted which is preventing Windows from being able to format it.

In either case, there are a few steps you can take to try and repair the SSD so that it can be formatted correctly.
First, check that the SSD is properly connected to your computer. If it is loose or not plugged in correctly, that could be why the formatting process is failing.

Make sure all cables are tight and secured before moving on. Next, try initializing the SSD from within Windows Disk Management. This can be done by right-clicking on "My Computer" and select "Manage".

Then choose "Disk Management" from the list of options on the left side of the window. Find your SSD drive listed under "Disk Drives" and right-click on it. From the menu that pops up, select "Initialize Disk".

A wizard will appear asking how you would like to partition the disk; choose whichever option you prefer and follow through with completing the initialization process.
Once this is done, try formatting again from within Disk Management and see if it is successful this time around.
If neither of these methods work, then unfortunately your only other option would be to use specialized software designed for formatting SSD drives that might have a better chance at repairing any corruptions preventing Windows from being able to do so itself.

One such program is called EaseUS Partition Master Free which can be downloaded for free from their website (www .easeus .com/partition-manager-software/free-ssd -formatting -tool .htm).
After installation, launch the program and find your SSD drive listed under "Disk 1" or whatever corresponding number it has been given. Right-click on it and select "Format".

Choose whatever file system you want (NTFS or FAT32) as well as what cluster size you prefer before clicking on "OK" to start formatting The process might take a little while depending on how large your SSD drive is but once completed , hopefully now you'll finally be able to use it without any issues!
Unable to Format Ssd in Disk Management
If you're unable to format your SSD in Disk Management, it's likely because the drive is currently in use.
This can happen if you've recently installed Windows on the SSD, or if files are currently being written to the drive.
To fix the problem, you'll need to free up the drive by uninstalling any programs that are using it, or by moving files off of the drive.

Once the drive is free, you should be able to format it without any problems.
Can'T Format M.2 Ssd Ps5
If you're trying to format your M.2 SSD for use with your PS5, you may have come across some difficulties. Here's a detailed guide on how to get it done!

The first thing you'll need to do is make sure that your M.2 SSD is compatible with the PS5. Unfortunately, not all M.2

SSDs are created equal and some will not work with the console. Make sure to check out our list of compatible drives before proceeding! Once you've confirmed that your drive is compatible, the next step is to format it correctly.

The PS5 requires that drives be formatted in exFAT in order for them to be used as game storage. If your drive is not currently formatted in exFAT, don't worry – it's easy to change! To format your drive, simply connect it to your PC and open up Disk Management (press Windows key + R and type 'diskmgmt.msc').

Right-click on your M.2 SSD and select 'Format'. In the pop-up window, select 'exFAT' from the File System drop-down menu and click 'OK'.

Your drive will now be properly formatted for use with the PS5!
Quick Format Vs Full Format Ssd
When it comes to formatting an SSD, there are two main options: quick format and full format. So, which one is best? Quick Formatting

Quick formatting is the simpler of the two options. It essentially just tells your computer to erase all of the data on the drive and set up a new file system.
This process is much faster than full formatting because it doesn't actually write over all of the existing data on the drive (which can take a long time).

The downside of quick formatting is that it doesn't always completely remove all traces of your data. In some cases, sensitive information may still be recoverable from a quick formatted drive. For this reason, quick formatting isn't always ideal for security purposes.

Full Formatting Full formatting does everything that quick formatting does, but it also writes over all existing data on the drive with zeroes (or random data). This ensures that any sensitive information on the drive is completely erased and unrecoverable.

The trade-off is that full formatting takes much longer than quick formatting since every single sector on the drive needs to be overwritten.
Ultimately, whether you should Quick Format or Full Format your SSD depends on your needs. If you just want to erase everything on the drive and don't care about security, then Quick Formatting will suffice.

But if you need to ensure that your data is completely erased for security reasons, then Full Formatting is necessary.
Ssd Format Tool
There are many SSD format tools available on the market, but not all of them are created equal. When you're looking for an SSD format tool, it's important to find one that is compatible with your specific drive and operating system. Otherwise, you could end up doing more harm than good.

Once you've found a compatible SSD format tool, the next step is to actually use it. The process is typically pretty straightforward–just follow the prompts and make sure you have a backup of your data before proceeding.
Once the formatting process is complete, your drive will be wiped clean and ready for use. Keep in mind that any data stored on the drive will be lost during this process, so be sure to back everything up beforehand!