How to Use External SSD on Ps5? Few Steps!
To use an external SSD on your PS5, follow these steps: First, ensure that the external SSD is connected to your PS5 using a USB cable.
Confirm that it's correctly installed, then go to 'Settings', select 'Storage', and then 'Extended Storage'. Once your PS5 recognizes the external SSD, you can start downloading or moving games to the SSD.
Sony's PlayStation 5 (PS5) includes an option for gamers to expand their storage space by using an external SSD.
This feature is beneficial to gamers who play multiple games simultaneously and need additional storage capacity. An external SSD will allow them to store more games and improve the load times of those games.
PS5's expanded storage feature accommodates external SSDs.
The external SSD is connected via a USB cable to the PS5.
Gamers can download or move games to the SSD once the PS5 recognizes it.
Using an external SSD can improve game load times.
Utilizing an external SSD on a PS5 can significantly enhance your gaming experience.
Not only does it provide additional storage for your favorite games, but it can also improve game load times, making your gaming sessions smoother and more enjoyable.
Always ensure the external SSD is correctly installed and recognized by the PS5 before moving or downloading games to it.
10 Steps To Use External Ssd on Ps5
| Step | Description |
| --- | --- |
| 1 | Verify compatibility of your external SSD with PS5 requirements |
| 2 | Connect the SSD to the PS5 using a compatible USB cable |
| 3 | Turn on your PS5 |
| 4 | Go to "Settings" in the PS5 main menu |
| 5 | Navigate to "Storage" |
| 6 | Select "Extended Storage" |
| 7 | Choose "Format as Extended Storage" and follow the on-screen instructions |
| 8 | Wait for the formatting process to complete |
| 9 | Configure your external SSD as the default installation location (optional) |
| 10 | Start downloading or transferring games and apps to your external SSD |
10 Steps To Use External Ssd on Ps5
Key Takeaway
External SSDs offer a simple solution to increase your PS5 storage.
The process of setting up an external SSD on PS5, while straightforward, should be followed correctly to ensure data integrity.
Don't forget to format the external SSD according to PS5 requirements before using it.
The process of setting up an external SSD on PS5, while straightforward, should be followed correctly to ensure data integrity.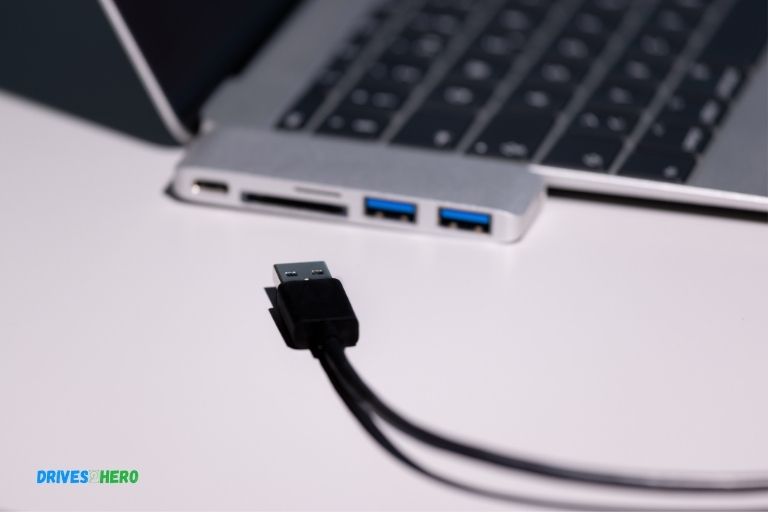 Five Facts About Using External Ssd on Ps5
External SSDs can greatly increase the storage capacity of your PS5 system, enabling you to store more games and content.
Not all external SSDs are compatible with the PS5. It's recommended to use an SSD that meets Sony's specified performance standards for optimal results.
Setting up an external SSD with the PS5 involves first formatting the drive to the system's requirements, and then connecting it via one of the USB ports available.
Playing games directly from the external SSD may not provide the same performance as the console's internal SSD, especially for PS5 titles that require high-speed data loading.
Sony provides detailed guides to help users set up their external SSD effectively, making the process user-friendly, even for those less familiar with the technology.
How Do I Format My External Ssd for Ps5?
Formatting your external SSD for PS5 is relatively straightforward.
First, you'll need to make sure your drive meets the requirements – it should have USB 3.2 Gen 1 or higher connection and be no larger than 8TB in size.
Once you have connected the drive to your console, go into Settings > Storage > Extended Storage and select the 'Format as Extended Storage' option.
This will format the drive so that it is compatible with PS5 games and applications.
Which Port for External Ssd Ps5?
The PlayStation 5 does not have a built-in port for connecting an external SSD. However, Sony has developed an Expansion Card which is specifically made to add more storage space to the console.
This card slots into the dedicated M.2 port on the back of the PS5 and allows you to connect up to one 8TB SATA III or PCIe 4 SSD with NVMe support.

This will give you plenty of extra space for your game files so that you can play more games and store larger amounts of data without having any performance issues due to lack of storage space.
Ps5 External Storage
The PlayStation 5 (PS5) offers users the option to expand storage capacity through the use of an external hard drive.
This allows gamers to store games, apps, and other content in addition to what is stored on the console's internal solid-state drive.
External drives must be USB 3.0 or later compatible, with a minimum capacity of 250 GB for optimal performance.

An external hard drive can also be used as a game library for playing physical discs without having to insert them into the console every time they want to play.
Best External Ssd for Ps5
If you're looking for the best external SSD to use with your new PlayStation 5, then you should consider a drive that is designed specifically for gaming.
Look for an external solid-state drive (SSD) that offers fast speeds and large storage capacities, such as Samsung's T7 Touch or Seagate's FireCuda Gaming SSHD 2TB.
Both of these drives offer lightning-fast read/write speeds and will help boost loading times when playing games on the PS5.

Additionally, they are both high quality, reliable drives which will last through years of intense gaming sessions.
Why Can'T You Play Ps5 Games from External Hard Drive
Playing PlayStation 5 games from an external hard drive is not possible due to the system's architecture.
The internal storage of the console uses a proprietary format that cannot be read or accessed by any other device, so you must save your games directly on its internal SSD.
Additionally, the use of external memory cards and USB sticks are also not supported by the PS5.
Ps5 Ssd
The PlayStation 5 (PS5) is equipped with a custom 825GB SSD that allows for faster loading times and increased performance.
The drive also enables the system to take advantage of features like 3D audio, enhanced visuals, and improved graphics as well as allowing for more efficient storage management.
Additionally, users can upgrade their PS5's internal SSD by purchasing additional external drives and connecting them to their console via USB ports.
FAQ On How to Use External Ssd on Ps5
How Do I Connect an External Ssd to My Ps5?
To connect an external SSD to a PS5, you will need to use a USB 3.1 Gen 2 or later cable and plug it into one of the console's USB ports. You can then format the drive within the console's settings menu and select it as your storage location for games, media, etc.
What Type of External Ssd is Compatible With the Ps5?
The PS5 is compatible with USB 3.2 external SSD drives.
Is It Possible to Use Multiple External SSDs with a Single PS5 console?
Yes, it is possible to use multiple external SSDs with a single PS5 console. The PS5 console supports up to two USB HDDs or SSDs for extended storage.
Are There Any Performance Differences When Using an External Ssd on a PS5 compared to Internal Storage?
Yes, there are performance differences when using an external SSD on a PS5 compared to internal storage.
An external SSD can offer faster loading and boot times than the internal storage of the PS5. Additionally, it is also possible to transfer data between multiple consoles or devices more quickly with an external SSD.
Conclusion
Overall, using an external SSD on PS5 is a great way to expand your storage capacity and increase the speed of loading times.
With the right external drive, you can enjoy faster game loads with no additional hardware required.
It's also relatively simple to set up and use, making it a great choice for anyone looking for more space or higher performance from their PlayStation 5 console.