Build Your Own External Ssd: Step-by-Step Guide!
Building your own external SSD (Solid State Drive) involves procuring the necessary components, such as an SSD and an external SSD enclosure, and assembling them.
The process requires no specialized tools or skills, and can be done in a few simple steps.
An external SSD offers many advantages like faster data transfer and improved reliability over traditional HDDs.
They are particularly useful for expanding storage capacity of devices like laptops, which can't accommodate additional internal drives.
By building one yourself, you can potentially save money and have more control over its capacity and performance.
Buying an SSD and an external enclosure separately can be more cost-effective than buying a pre-assembled external SSD.
The assembly process is straightforward and doesn't require technical expertise.
External SSDs offer faster data transfer and are more durable than conventional HDDs.
You have the freedom to choose the specifications of your SSD, such as its capacity and speed.
To build your own external SSD, start by purchasing a suitable SSD and an SSD enclosure.
Open the enclosure, insert the SSD into the respective slot, and secure it using the provided screw or latch.
Finally, close the enclosure and connect it to your device using the appropriate cable. Congratulations, you've just built your own external SSD!
8 Steps to Build Your Own External SSD
| Step No. | Equipment Required | Action Required |
| --- | --- | --- |
| 1 | SSD Drive | Purchase an SSD Drive that fits your storage needs |
| 2 | SSD Enclosure | Purchase an SSD Enclosure that is compatible with your SSD Drive |
| 3 | Screwdriver | Use the screwdriver to open the SSD Enclosure |
| 4 | SSD Drive | Place the SSD Drive into the Enclosure |
| 5 | Screws | Secure the SSD Drive to the Enclosure with screws |
| 6 | SSD Enclosure | Close the SSD Enclosure |
| 7 | USB Cable | Connect the SSD Enclosure to your computer using the USB cable |
| 8 | Computer | Format the SSD Drive using your computer's storage management tools |
8 Steps to Build Your Own External SSD
Key Takeaway
Building your own external SSD can be a cost-effective and customizable way to gain additional storage for your computer.
Despite seeming complex, the process of building an external SSD is actually quite simple, making it accessible to even non-tech savvy individuals.
The process involves purchasing an SSD and an external hard drive enclosure, and putting the two together.
By choosing to build your own external SSD, you can have control over its storage capacity and performance by selecting the SSD that fits your needs.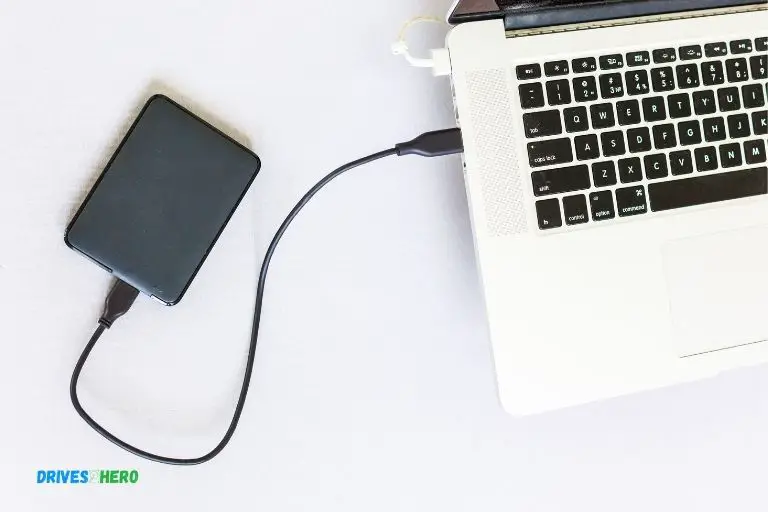 Five Facts About: Building Your Own External SSD
SSD stands for Solid State Drive. Unlike HDDs (Hard Disk Drives), SSDs store data in flash memory chips and have no moving parts. This makes them faster and less prone to wear and tear. Source: SanDisk
Building an external SSD requires just two main components: an SSD and an enclosure. The enclosure is essentially a case that contains the connector to your PC or Mac, such as USB, Thunderbolt or FireWire. Source: Ask Seagate.
External SSDs dramatically improve the speed of data transfer. They are ideal for big files transfers or for applications that require high-speed access to lots of data like video editing. PC World
DIY external SSD gives you flexibility, allowing you to choose the SSD type and capacity that best fit your needs. Source: Wirecutter
An external SSD is portable & tough. You can take it wherever you go, and its solid construction makes it particularly effective at withstanding physical shocks.
Understanding The Benefits Of An External Ssd
Discover the advantages of building your own external SSD. Enhance your storage capabilities with this easy DIY project that offers fast access to data and improved performance for your devices.
Solid-state drives (SSDs) have revolutionized data storage, providing faster speeds and enhanced performance compared to traditional hard disk drives (HDDs).
When it comes to external storage solutions, an external SSD offers several advantages that can greatly improve your computing experience.
In this section, we will explore the key benefits of using an external SSD.
Faster Data Transfer Speeds:
Lightning-fast performance:
An external SSD ensures blazing-fast data transfer speeds, significantly reducing file transfer times.
It is well-suited for tasks requiring large amounts of data to be moved swiftly.
Enhanced productivity:
With an external SSD, you can enjoy almost instantaneous access to your files and applications.
This translates to improved efficiency and productivity, allowing you to accomplish tasks in less time.
Smooth multitasking:
The exceptional read and write speeds of an external SSD enable seamless multitasking.
Whether you are editing high-resolution videos or running multiple software simultaneously, an external SSD ensures smooth performance without any lag.
Portability And Convenience:
Compact and lightweight:
An external SSD is designed to be small and lightweight, making it extremely portable.
You can easily slip it into your bag or pocket, allowing you to carry your data wherever you go.
Plug-and-play functionality:
Most external SSDs offer plug-and-play functionality, meaning you can simply connect it to your device without the need for any additional software or drivers.
This makes it incredibly convenient, especially when using it on multiple devices.
No external power required:
Unlike some external HDDs, many external SSDs draw power directly from the device they are connected to.
This eliminates the need for an external power source, further enhancing the convenience and portability factor.
Enhanced Storage Capacity:
Ample storage space:
External SSDs come in a variety of storage capacities, ranging from a few hundred gigabytes to several terabytes.
This allows you to choose the right capacity based on your specific needs, ensuring you have enough space to store all your important files and media.
Expansion options:
In addition to the built-in capacity, many external SSDs offer expandable storage options.
This means you can easily increase the storage capacity by using compatible accessories, such as memory cards or adapters.
Versatile compatibility:
External SSDs are compatible with various devices, including laptops, desktops, gaming consoles, and even smartphones.
This versatility ensures that you can effortlessly connect and transfer data between different devices without any compatibility issues.
---
An external SSD offers undeniable advantages over traditional HDDs when it comes to speed, portability, and enhanced storage capacity.
Whether you are a professional in need of high-performance storage or an average user looking to boost productivity, investing in an external SSD can be a game-changer.
With faster data transfer speeds, easy portability, and ample storage space, an external SSD empowers you to take control of your data and enjoy a seamless computing experience.
Choosing The Right Components For Your External Ssd
Choosing the right components for your external SSD is crucial when building your own setup.
Careful consideration of factors such as storage capacity, read/write speeds, and connectivity options is essential for optimal performance and seamless data transfers.
So, you've decided to build your own external SSD.
Congratulations!
This gives you the freedom to customize your storage solution according to your needs, and the flexibility to choose the components that best fit your requirements.
In this section, we will walk you through the key factors to consider when selecting the right components for your external SSD.
Selecting The Ssd Drive:
Capacity: Determine the amount of storage space you need. SSD drives come in various capacities, so choose one that suits your requirements.
Speed: Look for an SSD drive with high read and write speeds to ensure fast data transfers.
Interface: Check the interface compatibility of the SSD drive with your computer. Common interfaces include SATA, NVMe, USB, and Thunderbolt.
Form Factor: Consider the physical size of the drive and ensure it fits within your chosen enclosure.
Compatible Ports And Cables:
Connection: Determine the interface you want to use to connect your external SSD to your computer. This could be USB, Thunderbolt, or any other supported interface.
Speed: Consider the speed capabilities of the ports on your computer. For example, USB 2.0 might restrict the transfer speeds of a fast SSD drive.
Cable Length: Determine the cable length you need based on your setup. Ensure it is long enough to comfortably connect the external SSD to your computer.
Enclosure Options For Protection:
Material: Choose an enclosure made of sturdy materials like aluminum or high-grade plastic for durability and protection.
Size: Consider the physical size of the enclosure, ensuring it can house your chosen SSD drive comfortably.
Cooling: Look for an enclosure with proper ventilation or heat dissipation features to prevent overheating and ensure optimal performance.
Connection: Ensure the enclosure has the necessary ports to connect to your chosen SSD drive and your computer.
Building your own external SSD gives you the opportunity to create a customized storage solution tailored to your needs.
By considering the SSD drive, compatible ports and cables, and enclosure options, you can ensure that your external SSD meets your performance, connectivity, and protection requirements.
So, let's move on to the next section and learn how to assemble your external SSD.
Step-By-Step Guide To Building Your External Ssd
This step-by-step guide provides clear instructions on how to build your own external SSD.
From selecting the right components to assembling the device, you'll be able to create your personalized storage solution with ease.
Are you tired of limited storage space on your computer? Building your own external SSD can be a cost-effective solution to expand your storage capacity.
In this step-by-step guide, we will walk you through the process of building your own external SSD, ensuring compatibility, assembling the SSD and enclosure, and formatting the SSD for Windows or macOS.
Check Compatibility:
Before diving into building your own external SSD, it is important to ensure compatibility between your computer and the components you will be using.
Here are a few key factors to consider:
Interface Compatibility:
Check if your computer has the necessary ports to connect an external SSD.
The most common interfaces are USB 3.0, USB-C, Thunderbolt, or eSATA. Choose an enclosure that matches your computer's interface for seamless connectivity.
Drive Compatibility:
Confirm the form factor and interface of your SSD match those supported by the enclosure.
The most common form factors are 2.5-inch and M.2, while interfaces include SATA and NVMe. Ensure the enclosure supports your chosen form factor and interface combination.
Assembling The Ssd And Enclosure:
After confirming compatibility, it's time to put the pieces together and assemble your external SSD.
Follow these steps:
Remove the enclosure's casing: Open the enclosure according to the manufacturer's instructions. Usually, it involves removing screws or sliding off panels.
Insert the SSD: Gently connect the SSD to the enclosure using the provided connectors. For 2.5-inch SSDs, secure it using screws or clips. For M.2 SSDs, align the notches and gently insert it into the slot.
Secure the SSD: If using a 2.5-inch SSD, fasten it tightly into the enclosure. Close the enclosure by replacing screws or sliding the panels back into place.
Formatting The Ssd For Windows Or Macos:
Once your external SSD is assembled, you need to format it correctly to ensure compatibility with your operating system.
Here's how:
Formatting for Windows:
Connect the external SSD to your Windows computer using the appropriate cable.
Open the "File Explorer" and right-click on the SSD's drive.
Select "Format" from the drop-down menu.
Choose the desired file system format (such as NTFS) and allocation unit size.
Click on "Start" to begin the formatting process.
Wait for the process to complete and your external SSD is now ready for use with your Windows computer.
Formatting for macOS:
Connect the external SSD to your Mac using the relevant cable.
Open the "Finder" and locate the SSD's drive.
Click on the "Erase" button in the toolbar.
Select the desired file system format (such as APFS or Mac OS Extended).
Give your external SSD a suitable name.
Click on the "Erase" button to initiate the formatting process.
Once the process is finished, you can start using your external SSD with your Mac.
Building your own external SSD might seem like a daunting task at first, but by following this step-by-step guide, you can successfully create a storage solution tailored to your needs.
Remember to check compatibility, assemble the components carefully, and format the SSD according to your operating system.
Enjoy the benefits of increased storage space and improved performance with your self-built external SSD.
Optimizing Your External Ssd Performance
Boost the performance of your self-built external SSD with these optimization techniques. Maximize speed and efficiency for an enhanced storage experience.
When it comes to optimizing your external SSD performance, there are a few key steps you can take to ensure that your SSD is operating at its best.
By following these tips, you can maximize the speed and efficiency of your external SSD and get the most out of your storage device.
Updating Ssd Firmware:
Keeping your SSD firmware up to date is essential for maintaining optimal performance.
Firmware updates often contain bug fixes, performance enhancements, and compatibility improvements.
Here's how you can update your SSD firmware:
Visit the manufacturer's website and download the latest firmware for your specific SSD model.
Follow the instructions provided by the manufacturer to install the firmware update.
Ensure that you have backed up your data before proceeding with the firmware update.
Configuring Ssd Power Management:
Configuring power management settings for your external SSD can help improve its performance and extend its lifespan.
Here are some power management tips:
Disable any power-saving features that may be enabled by default, as they can impact the performance of your SSD.
Adjust power settings to allow your SSD to operate at its full potential.
Keep your SSD connected to a reliable power source to avoid any unexpected interruptions.
Enabling Trim Support:
Enabling TRIM support is crucial for maintaining SSD performance over time.
TRIM is a feature that allows the operating system to inform the SSD which data blocks are no longer in use.
Here's how you can enable TRIM support:
Open the command prompt as an administrator.
Type "fsutil behavior query DisableDeleteNotify" to check if TRIM is currently enabled or disabled.
If TRIM is disabled, type "fsutil behavior set DisableDeleteNotify 0" to enable it.
Restart your computer for the changes to take effect.
By following these steps and optimizing your external SSD performance, you can ensure that your SSD operates at its best, providing you with fast and reliable storage for all your needs.
Take the time to update the firmware, configure power management settings, and enable TRIM support, and you'll notice a significant improvement in your SSD's performance.
So, why wait? Start optimizing your external SSD today and unlock its full potential.
Tips For Proper Maintenance And Care Of Your External Ssd
Learn how to properly maintain and care for your external SSD with these essential tips.
Discover how to build your own SSD and keep it in optimal condition for improved performance and durability.
Taking proper care of your external SSD not only ensures its longevity but also guarantees the safety of your valuable data. Follow these tips to maintain and care for your external SSD effectively:
Safely Ejecting The Ssd Drive
To prevent data corruption and ensure the smooth functioning of your external SSD, always follow the proper procedure to eject the drive:
Before ejecting your external SSD, make sure all the data transfer processes are completed, and no files are currently being accessed.
Locate the 'Safely Remove Hardware' option on your computer.
Click on 'Eject' next to your external SSD to initiate the safe ejection process.
Wait until you receive a notification confirming that it is safe to remove the drive.
Physically disconnect the SSD from your computer.
By safely ejecting your SSD, you minimize the risk of data loss and corruption.
Cleaning And Protecting The Enclosure
Regular cleaning and protection of the external SSD enclosure help maintain its performance and extend its lifespan.
Here's how you can do it:
Use a soft, lint-free cloth to wipe the external SSD enclosure and remove any fingerprints, dust, or debris.
Avoid using harsh chemicals or abrasive cleaners that may damage the enclosure's surface. Instead, opt for a gentle cleaning solution or isopropyl alcohol.
Consider investing in a protective casing or sleeve to shield your SSD from scratches, shocks, and accidental drops.
Store your external SSD in a dry, cool place away from direct sunlight, extreme temperature fluctuations, and magnetic fields.
By keeping your SSD enclosure clean and protected, you ensure its optimal functioning and prevent potential damage.
Backing Up Your Data Regularly
Regularly backing up your data is crucial to safeguard your files against possible data loss.
Follow these practices to ensure effective data backup:
Utilize automatic backup software or cloud storage services to schedule regular backups of your data.
Create multiple backups of your important files on different storage devices or platforms to ensure redundancy.
Store your backup devices in a separate location to protect against physical damage or theft.
Periodically verify the integrity of your backups to ensure they are accessible and error-free.
Test the restoration process to confirm that your backups are functioning correctly.
By regularly backing up your data, you can mitigate the risk of permanent data loss and have peace of mind knowing your files are secure.
Remember, taking proper care of your external SSD is essential for its longevity and the safety of your data.
Safely eject the drive, clean and protect the enclosure, and regularly back up your data to ensure a smooth and reliable performance.
Implement these practices to maintain your external SSD's optimal functionality for years to come.
Troubleshooting Common Issues With External Ssds
Discover effective solutions for troubleshooting common issues that may arise when building your own external SSD.
This comprehensive guide provides easy-to-follow steps and tips to resolve any problems you may encounter, ensuring optimal performance for your DIY external SSD setup.
External SSDs are a popular choice for those needing additional storage and fast data transfer speeds.
However, like any technology, they can encounter issues that may impact their performance.
In this section, we will delve into common problems that users might face with their external SSDs and explore troubleshooting solutions.
Whether you're experiencing connection problems, overheating issues, or data corruption and loss, we've got you covered.
Connection Issues:
Connection problems can be frustrating when it comes to using your external SSD.
Here are some common issues you may encounter and their solutions:
Loose cable connection: Ensure that the cable connecting your SSD to your device is securely plugged in at both ends.
Incompatible cable: Sometimes, the cable you are using might not be compatible with your SSD. Try using a different cable that is specifically designed for your SSD model.
Faulty USB port: Test your SSD on another USB port to check if it is a port issue. If it works fine on a different port, you may need to troubleshoot the problematic port on your device.
Outdated drivers or firmware: Update the drivers and firmware of your SSD to ensure compatibility with your operating system.
Overheating Problems:
Overheating can be a concern when using an external SSD for extended periods or with high data transfer speeds.
Here are some tips to address overheating issues:
Ensure proper ventilation: Place your external SSD in a well-ventilated area to prevent overheating. Avoid using it on surfaces that can trap heat, such as blankets or cushions.
Use a cooling pad: Consider using a cooling pad specifically designed to keep electronic devices cool. These pads provide additional airflow and help dissipate heat more efficiently.
Reduce workload: If your SSD is constantly under heavy usage, it may be getting too hot. Try to reduce the workload or take periodic breaks to allow the drive to cool down.
Data Corruption And Loss:
Data corruption or loss can be a nightmare for anyone relying on their external SSDs for important files.
Here are some troubleshooting steps to mitigate these issues:
Check connections: Ensure that your SSD's cables and connectors are securely attached. Loose connections can sometimes lead to data corruption.
Scan for errors: Use disk utility software to scan your SSD for any errors or bad sectors. Fixing these issues can often prevent further data corruption.
Backup your data: Regularly backing up your data is essential. In the event of data corruption or loss, having a backup will help you restore your files with minimal impact.
By understanding common issues with external SSDs and implementing these troubleshooting solutions, you can ensure optimal performance and longevity of your device.
Remember to stay proactive and take necessary precautions to prevent potential problems before they arise.
Exploring Advanced Features And Customizations For Your External Ssd
Explore advanced features and customizations for your external SSD with the freedom to build your own.
Unleash the full potential of your storage device with this comprehensive guide.
Are you ready to take your external SSD to the next level? In this section, we'll explore some advanced features and customizations that can enhance the performance and security of your device.
Encrypting Your Data
Bullet point 1: Protect your sensitive data with encryption: Keep your files safe from unauthorized access by encrypting them using advanced encryption algorithms.
Bullet point 2: Password-protect your external SSD: Set up a strong password to ensure that only authorized users can access your data.
Bullet point 3: Utilize hardware encryption: Some external SSDs offer hardware encryption capabilities, providing an extra layer of security.
Creating Raid Configurations
Bullet point 1: Improve data redundancy with RAID levels: Consider setting up a RAID configuration on your external SSD to ensure data redundancy, even if one drive fails.
Bullet point 2: Choose the right RAID level for your needs: Depending on your requirements for performance, storage capacity, and data redundancy, select the appropriate RAID level such as RAID 0, RAID 1, or RAID 5.
Bullet point 3: Optimize performance with RAID striping: RAID striping distributes data across multiple drives, improving read and write speeds.
Installing Ssd Cache
Bullet point 1: Enhance performance with SSD caching: Boost your external SSD's speed by using SSD caching, which stores frequently accessed data on a high-speed cache drive.
Bullet point 2: Enable adaptive caching: Some external SSDs offer adaptive caching, which intelligently learns and caches frequently used data to optimize performance.
Bullet point 3: Maximize storage capacity with write-through caching: Write-through caching ensures that data is immediately written to the external SSD while keeping the cache drive free for additional storage.
By exploring these advanced features and customizations, you can personalize your external SSD experience, enhance its performance, and safeguard your valuable data.
Experiment with these options to discover the perfect configuration that suits your needs and take full advantage of your external SSD's potential.
FAQ About Build Your Own External Ssd
What Type of Hardware is Needed to Build an External Ssd?
An external SSD requires an enclosure, power supply, USB cable, and an internal Solid State Drive (SSD).
Is It Necessary to Have Knowledge of Computer Programming in Order to Build an External Ssd?
No, it is not necessary to have knowledge of computer programming in order to build an external SSD. However, basic understanding of how computers and data storage devices work will be helpful when researching the components needed for a custom-built drive and during assembly.
How Long Does It Typically Take to Build an External Ssd?
It typically takes around 1 to 2 hours to build an external SSD.
Are There Any Special Tools Required for Building an External Ssd?
No, there are no special tools required for building an external SSD. The only tools needed are a screwdriver and an enclosure to house the drive.
Conclusion
In the fast-paced digital age, having a reliable and high-performing external SSD has become crucial for storing and accessing data on the go.
Building your own external SSD not only gives you complete control over the specifications but also offers a cost-effective solution.
By following the step-by-step guide provided in this blog post, you can successfully assemble your own external SSD with ease.
From selecting the right SSD and enclosure to assembling the components and formatting the drive, this DIY process allows you to customize your storage device according to your specific needs.
Whether you need extra storage for your creative projects or want to enhance your gaming experience, building your own external SSD is a practical and rewarding option.
So, take this opportunity to unleash your creativity and create a personalized storage solution that meets your requirements.
Start building your own external SSD today and experience the convenience and performance that it brings.
Bonus About The Topic: Build Your Own External Ssd
Can You Make Your Own External Ssd?
No, you cannot create your own external SSD from scratch.
An external SSD is essentially an internal SSD that has been fitted into a protective enclosure with a USB connection to make it accessible for use on multiple devices.
To make and assemble your own external drive would require advanced technical knowledge of electronics and data storage, as well as specific tools for mounting the components correctly.

Even if you were able to do so, there are no guarantees that the device would work or be reliable enough for everyday use; plus there may be safety issues in play if the assembly is not done correctly.
Therefore it's recommended to purchase pre-made external drives from reputable manufacturers who have already tested their products according to industry standards.
How Do I Make My Ssd an External Ssd?
Making an SSD external is fairly straightforward.
First, you'll need to purchase a USB enclosure that is compatible with your specific type of SSD.
Once the enclosure has been purchased and installed on the drive, connect it to your computer via a USB cable.
From here, you can use any data management software or program to copy files from one location (your internal storage) to another (the newly created external drive). This will allow you access to all of the data stored on your SSD in an easily accessible way whenever needed.
Keep in mind that some enclosures may require additional configuration before they're ready for use; however most are simple plug-and-play devices that just need to be connected and powered up for immediate use.
Is It Ok to Use Internal Ssd As External?
Yes, it is OK to use an internal SSD as external storage.
An internal SSD is essentially a portable hard drive that can be attached to the outside of your computer, making it easy to access data quickly and conveniently.
When using an internal SSD externally, you'll need an enclosure (a special case designed for this purpose) in order to protect the drive from physical damage and provide power through USB or Thunderbolt connections.

With an appropriate enclosure, you will also benefit from improved performance compared with traditional mechanical hard drives due to its faster read/write speeds and better shock resistance.
Can You Build a Ssd?
No, the average person cannot build a Solid State Drive (SSD).
These drives are made of intricate and highly specialized components that need to be assembled with precision by experienced experts.
SSDs have multiple layers of hardware, such as controller chips, memory chips, and firmware.

Furthermore, since these drives contain sensitive data they must also be properly secured and tested for reliability prior to use.
For these reasons it is best to leave the task of building an SSD up to professionals who specialize in this area rather than trying to do it yourself.
Diy External Ssd Thunderbolt
If you are looking for an easy and efficient way to expand your computer's storage, a DIY external SSD thunderbolt is the perfect solution.
This type of drive utilizes cutting edge technology that allows it to transfer data at speeds up to 40 Gbps, making it one of the fastest external drives on the market.
With its compact size and ability to be used with both Macs and PCs, this device can easily fit into any lifestyle or setup.

Plus, building your own external SSD thunderbolt provides you with even more options when it comes to customizing how much storage space you need!
Thunderbolt External Ssd
Thunderbolt external SSDs are the latest in storage technology, offering lightning-fast speeds and large amounts of storage capacity.
Compared to traditional hard drives, they offer much faster read/write speeds and significantly lower power consumption.
With their high bandwidth capabilities, Thunderbolt external SSDs can transfer large files quickly and easily while also providing reliable data protection with hardware encryption.
Thunderbolt Ssd Enclosure
A Thunderbolt SSD enclosure is an external storage device that allows users to connect a solid-state drive (SSD) to their computer via the Thunderbolt interface.
This type of device is ideal for those who want to quickly access large files, such as video and audio recordings, or transfer data between different systems at high speeds.
The biggest advantage of using a Thunderbolt SSD enclosure is its ability to provide significantly faster performance than traditional USB enclosures due to the higher throughput rate of the Thunderbolt connection.
External Ssd for Gaming
External SSDs are an increasingly popular way to improve your gaming experience, as they provide faster load times and improved overall performance compared to traditional HDDs.
An external SSD for gaming can also be used for data storage, allowing you to store all of your important game files in one place.
They feature higher read/write speeds than HDDs, meaning games will start up quicker and run more smoothly without lag or stuttering.

Additionally, with no moving parts like a HDD has, they're less prone to damage from being bumped around while transporting them between locations.