How to Partition M 2 Ssd? 7 Steps!
To partition an M.2 SSD, you can follow a series of straightforward steps using Disk Management on Windows or Disk Utility on macOS.
Partitioning an M.2 SSD involves dividing the storage drive into separate, smaller sections or volumes, allowing for better organization of data and improved performance.
This process can be done on both Windows and macOS operating systems using built-in disk management tools.
Backup important data before partitioning
Utilize Disk Management on Windows
Use Disk Utility on macOS
Format partitions to desired file system
Before you begin partitioning your M.2 SSD, it is crucial to backup any important data stored on the drive, as partitioning may erase or cause data loss.
On Windows, access Disk Management by right-clicking the Start button and selecting Disk Management. On macOS, open Disk Utility by going to Applications > Utilities > Disk Utility.
Next, locate your M.2 SSD in the listed drives, and either shrink an existing partition or create a new partition.
After creating the partition, format it to the desired file system (NTFS for Windows or HFS+ / APFS for macOS). Finally, apply the changes and your M.2 SSD will be partitioned accordingly.
7 Steps for Partitioning a M.2 SSD
| Step | Action | Description |
| --- | --- | --- |
| 1 | Backup Data | Before partitioning the M.2 SSD, backup any important data to prevent loss during the process. |
| 2 | Download Partition Software | Download and install a reputable partition manager software (e.g., EaseUS Partition Master, AOMEI Partition Assistant). |
| 3 | Launch the Software | Open the partition manager software and locate the M.2 SSD in the list of available drives. |
| 4 | Create a New Partition | Right-click the M.2 SSD and select "Create Partition" or a similar option. Follow the on-screen prompts to specify partition size and file system (e.g., NTFS, FAT32). |
| 5 | Optional: Create Additional Partitions | Repeat Step 4 to create additional partitions if desired. |
| 6 | Apply Changes | Review the desired partition layout and click "Apply" or a similar option to begin the partition process. The software will automatically create the new partitions on the M.2 SSD. |
| 7 | Complete the Process | Wait for the partition process to complete. Once finished, the new partitions will be visible in the partition manager and in your operating system. |
7 Steps for Partitioning a M.2 SSD
Key Takeaway
M.2 SSDs are modern storage devices that offer fast performance and efficient use of space in laptops and desktops.
Partitioning an M.2 SSD can optimize performance, make data management easier, and allow for better organization of files and applications.
There are different configurations and form factors for M.2 SSDs, such as NVMe or SATA, which can affect the partitioning process.
Using disk management tools in your operating system is essential for creating, resizing, and managing M.2 SSD partitions safely and effectively.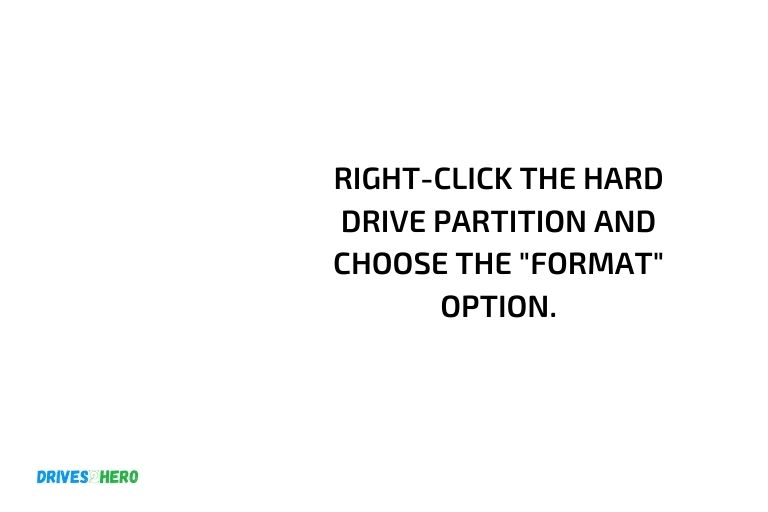 Four Facts About Partitioning an M.2 SSD
M.2 SSDs are significantly faster than traditional hard drives and older SSDs, with NVMe SSDs being the fastest among them, capable of reaching speeds up to 3500MB/s (source: PCMag).
NVMe (Non-Volatile Memory Express) and SATA (Serial ATA) are two common interfaces for M.2 SSDs, with NVMe providing higher performance and supporting more parallel communication (source: Kingston Technology).
Partitioning your M.2 SSD can help you install multiple operating systems on one device, allowing you to dual-boot and switch between different environments easily (source: OSRadar).
To partition an M.2 SSD, you can use built-in tools provided by your operating system, such as Disk Management for Windows and Disk Utility for macOS (source: Lifewire)
Preparing M 2 Ssd For Partitioning
If you have decided to partition your m 2 ssd, you must take a few preparatory steps before diving into the process.
Here are the key steps you should follow before cutting the partition:
Backing Up Data
Before you start, make sure you back up all the data from your ssd to a secure location. Partitioning is typically a safe process, but there is no need to take any chances with your valuable data.
While backing up, ensure that you create several backups and verify them before proceeding. It will save you from data loss in case of failure.
Updating Firmware
Check for any firmware updates that are available for your m 2 ssd and install them if necessary before partitioning.
Firmware updates usually include performance enhancements, bug fixes, and security patches, so it's always a good idea to run the latest version.
Keep in mind that specific firmware may be incompatible with partitioning software, so double-check before updating.
Checking Compatibility
Before partitioning, ensure that your m 2 ssd is compatible with partitioning software. Some ssds have different interfaces and performance levels and may not function correctly with specific partitioning software.
Additionally, check the manufacturer's website for compatibility information about the ssd and partitioning software.
Having completed these preparatory steps, you are now ready to partition your m 2 ssd. In the next section, we will guide you through the process of partitioning your ssd effectively, ensuring reliable performance for years to come.
Partitioning M 2 Ssd
Understanding Different Partitioning Options
Before diving into the step-by-step guide on partitioning m 2 ssd, let's first understand the various partitioning options available.
Here are three common ways to partition m 2 ssd:
Primary partition: It is the main partition that stores the operating system, applications, and other essential files. You can create up to four primary partitions on an m 2 ssd drive.
Extended partition: This type of partition is used when you need more than four partitions. It allows you to create logical drives within it.
Logical partition: Logical partitions are created inside the extended partition and can be used to store personal files or documents.
Step-By-Step Guide On How To Partition M 2 Ssd
Now that you have a basic understanding of the different partitioning options let's take a look at how to partition an m 2 ssd drive step by step:
Step 1: insert your m 2 ssd drive into your computer.
Step 2: right-click on the windows start button and select 'disk management. '
Step 3: find your m 2 ssd drive from the list of available drives in the 'disk management' window.
Step 4: right-click on the unallocated space on the m 2 ssd drive and select 'new simple volume. '
Step 5: a 'new simple volume wizard' window will pop up. Click 'next. '
Step 6: choose the desired partition size for the new volume and click 'next. '
Step 7: assign a drive letter or path to the new volume and click 'next. '
Step 8: select the file system for the new volume (ntfs is the recommended option) and click 'next. '
Step 9: check the settings for the new volume, and if everything looks good, click 'finish. '
Step 10: you have now successfully partitioned your m 2 ssd drive.
Common Issues That May Arise During Partitioning And Their Solutions
Partitioning an m 2 ssd drive could encounter several problems.
Here are some common issues you may face and their solutions:
The 'new simple volume' option is grayed out: This issue is often caused because the m 2 ssd drive has not been initialized. Right-click on the m 2 ssd drive and select 'initialize disk.'
Insufficient space for creating a new volume partition: This issue often arises when there is not enough free space on the hard disk. Try deleting unnecessary files or consider upgrading to a larger m 2 ssd drive.
Data loss after partitioning: This issue could occur if you accidentally deleted or formatted the wrong partition. Always double-check before deleting or formatting any partition on your m 2 ssd drive.
Partitioning an m 2 ssd drive is a simple process that could help you optimize and organize your system better.
By following this step-by-step guide and knowing how to tackle common issues, you're all set to partition your m 2 ssd drive like a pro.
Optimizing Partitioned M 2 Ssd
Configuring Partitions For Optimal Performance
Proper partitioning of the m2 ssd can significantly impact overall system performance.
Here are some key points to consider when configuring the partitions to optimize performance:
Allocate enough space: Assigning adequate space to the operating system (os) and applications can prevent disk fragmentation and ensure that system performance is consistent.
Use ntfs partition format: Ntfs provides support for high-capacity drives, allows for file compression, and enhances data security.
Allocate space to frequently-used applications: Allocating space to applications that are frequently used can considerably improve their performance.
Create a separate partition for personal data: This configuration allows for easy access to user files, reducing search times and enhancing system functionality.
Enhancing Storage Management And Organization
Establishing an effective storage management system can increase data accessibility, reduce data duplication, and ensure that all files are easily located.
Here are some key points to consider when enhancing storage management:
Use a proper file naming convention: Use a consistent naming convention for all files to ensure that they are easily located.
Create a folder structure: Establishing a folder structure allows for easy grouping of related files and data.
Maintain data backups: Backing up data at regular intervals helps in disaster recovery and reduces overall downtime. It's essential to have multiple backups that are not onsite.
Use compression tools: Compression tools allow for the reduction of file sizes, reducing disk space requirements.
Improving System Boot-Up Time
Boot-up time can significantly impact overall system performance.
Here are some key points to consider when improving system boot-up time:
Disable unnecessary boot-up processes: Disable any services or applications that start at boot-up but are not essential for system functionality.
Use the latest drivers: Make sure to use the latest drivers for m2 ssds and other computer components to enhance system performance.
Enable fast startup: Use the fast startup option to speed up system boot-up time.
Partitioning m2 ssds and optimizing their performance is an essential component in maximizing computer speed and functionality.
By applying these key points, you can enhance your system's overall performance and ensure its longevity.
Best Practices And Tips
Best Practices And Tips For Partitioning M.2 Ssd
M. 2 ssd, also known as ngff (next generation form factor), is a small solid-state drive that can be connected onto a motherboard.
Partitioning your m. 2 ssd into separate storage spaces can improve the overall performance and efficiency of your computer.
Here are some best practices and tips for partitioning your m. 2 ssd:
Regular Maintenance
Maintaining your m. 2 ssd on a regular basis will keep it running smoothly.
Here are some ways to keep your m. 2 ssd in good condition:
Regularly update the firmware and drivers of your m.2 ssd.
Optimize the drive using built-in tools such as disk cleanup or disk defragmenter.
Run regular virus scans and remove unwanted files and programs.
Avoiding Common Mistakes
Mistakes can happen when partitioning an m. 2 ssd.
Here are some common mistakes to avoid:
Not backing up important data before partitioning the drive.
Creating too many partitions, which can slow down the drive.
Partitioning the drive with uneven sizes that may lead to an inefficient use of space.
Formatting the wrong partition accidentally, resulting in data loss.
Maximizing Benefits Of Partitioned M.2 Ssd
Partitioning your m. 2 ssd can provide several benefits, including:
Better organizational structure, resulting in easier file management.
Increased performance by separating the operating system and programs from personal data.
Improved security by isolating sensitive files onto a hidden partition.
The ability to install multiple operating systems on the same drive.
By following these best practices and tips, you can effectively partition your m. 2 ssd and enjoy its maximum benefits.
FAQ About Partitioning M 2 Ssd
What Is M.2 Ssd And How Does Partitioning Affect It?
M. 2 ssd is a solid-state drive that uses an m. 2 connector interface. Partitioning m. 2 ssd can improve its functionality by separating data storage into different sections for faster access.
What Are The Steps To Partition M.2 Ssd?
Start by creating a backup of the files on the m. 2 drive. Open the disk management tool in windows os. Next, right-click on the partition you want to shrink and select 'shrink volume. ' After that, right-click on the allocated unallocated disk space and select 'new simple volume.
What Are The Advantages Of Partitioning M.2 Ssd?
Partitioning m. 2 ssd can improve system performance by reducing fragmentation and file size. It also allows users to organize data in separate storage spaces for easy access and backup.
Can Partitioning M.2 Ssd Cause Data Loss?
Partitioning m. 2 ssd can lead to data loss if the partitioning process is not done correctly. It is advisable to create a backup of the files on the m. 2 drive before partitioning. That way, even if data is lost during partitioning, it can be easily restored from the backup.
Conclusion
Partitioning your m 2 ssd can be a simple process that will help you properly organize and maximize the storage space of your device. By following the steps we've shared in this post, you can create partitions and allocate storage for your specific needs, such as installing operating systems or storing multimedia files.
It's important to remember that as with any storage device maintenance, you should take necessary precautions before making any changes to prevent data loss. Additionally, regular backups of important data will provide an extra layer of security and peace of mind.
Overall, partitioning your m 2 ssd can make a significant difference in your device's performance and storage capabilities, so take the time to do it properly.