External Ssd Vs Fusion Drive
When comparing an External Solid State Drive (SSD) and a Fusion Drive, it's clear that an SSD typically offers faster speeds, more durability and longer lifespan.
On the other hand, Fusion Drive, a combination of a hard disk drive (HDD) and SSD, provides larger storage capacity at a lower cost.
An SSD is a type of data storage device that uses flash memory to store data, which provides faster data access speeds compared to a traditional hard drive.
This makes it an excellent choice for tasks that require high-speed data access, such as operating systems, video editing, and gaming.
Fusion Drives on the other hand, combines the speed of an SSD with the storage capacity of an HDD.
This makes it an overall good performer for everyday computing tasks that require both speed and storage.
SSDs offer significantly faster data transfer speeds than Fusion Drives.
Fusion Drives provide larger storage capacity at a more affordable price.
SSDs are more durable and typically have longer lifespan.
Fusion Drives blend the performance of SSDs with the storage capacity of HDDs.
In summary, the choice between an External SSD and a Fusion Drive depends on your specific needs.
If speed, durability, and longevity are your priorities, an SSD might be your best bet.
However, if you need a large amount of storage and are on a budget, a Fusion Drive could be a more suitable option.
6 Features Comparison: External SSD vs Fusion Drive
| Features | External SSD | Fusion Drive |
| --- | --- | --- |
| Cost | Generally more expensive due to faster speeds and reliability | Less expensive compared to SSDs, due to its hybrid nature |
| Speed | Extremely fast, allowing for quicker boot times and faster file transfers | Faster than a traditional hard drive but slower than an SSD |
| Lifespan | Longer lifespan due to the absence of movable parts | Shorter lifespan due to the presence of movable parts in the hard disk portion |
| Capacity | Range from 120 GB to 4 TB | Range from 1 TB to 3 TB |
| Physical size | Compact and portable | Built-in, not portable |
| Noise | Silent operation | Can produce noise due to the hard drive component |
6 Features Comparison: External SSD vs Fusion Drive
Key Takeaway
External SSD (Solid State Drive) typically offers faster data retrieval speeds than a Fusion Drive.
Fusion Drives provide a compromise between the high speed of SSDs and the larger storage capacity of traditional hard drives.
One of the key advantages of an External SSD is its portability, allowing users to take their information with them wherever they go.
The cost per gigabyte is usually higher for SSDs compared to Fusion Drives, making the latter a more cost-effective option for those who require large amounts of storage.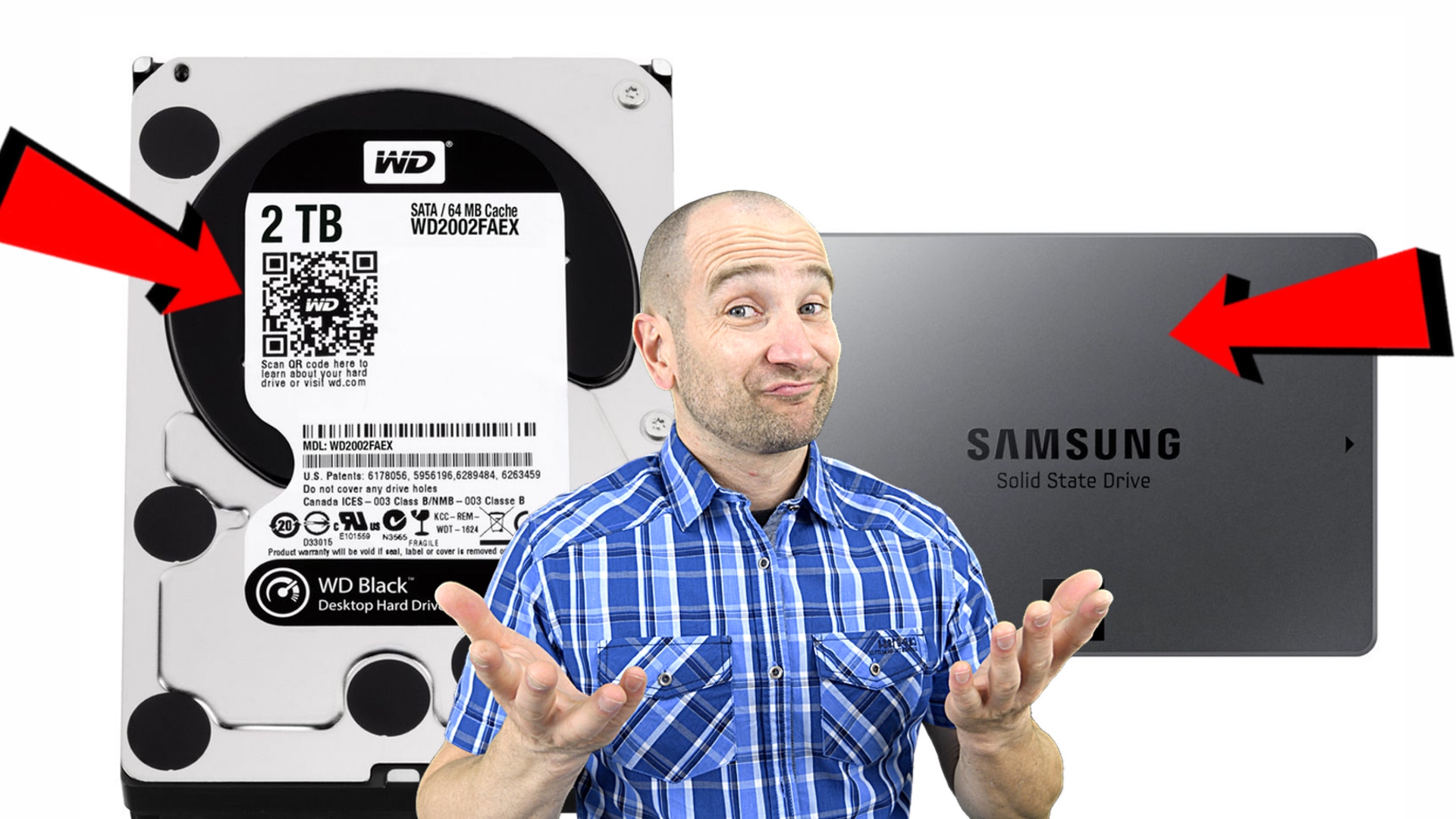 Five Facts About: External SSD And Fusion Drive
Fusion Drives were introduced by Apple in 2012. They combine a smaller SSD with a larger hard drive to create a single logical volume that speeds up operations. (source: Apple)
External SSDs are typically smaller, lighter, and consume less power than regular hard drives, making them a better option for people who regularly transport their drive. (source: Seagate)
Performance speed is one of the key differences between the two. SSDs offer super-fast read and write speeds, while Fusion Drives, although faster than traditional hard drives, can't compete with SSDs in terms of speed. (source: OWC)
Fusion Drives operate by keeping the OS and applications on the SSD portion for faster access and boot times, while other files are stored on the hard drive portion. The management of what data goes where is handled automatically by the operating system.(source: Apple)
Despite being a hybrid drive, the speed and performance of a Fusion Drive is still largely dependent on the mechanical hard drive portion, and can therefore suffer if the hard drive fails. (source: MacWorld)
What is the Difference between Ssd And Fusion Drive on Imac?
Solid State Drives (SSD) and Fusion Drives are both storage options available on iMac. Here is a breakdown of the difference between the two:
-An SSD is a newer type of storage that uses flash memory (like the kind used in USB thumb drives) instead of a spinning hard drive. -Because there are no moving parts, SSDs are much faster than regular hard drives–booting up your computer, launching apps, and opening files happen almost instantaneously. -They're also more durable because there's nothing to break if you drop your computer–though we don't recommend testing this out!
-One downside of SSDs is that they tend to be more expensive than regular hard drives. For example, a 1TB SSD costs about $250, while a 1TB regular hard drive costs around $50. Fusion Drive:
-A Fusion Drive is basically two drives working together–a small but speedy SSD and a large but slower regular hard drive. -The operating system automatically saves your most frequently used items on the SSD for quick access, while everything else goes on the regular hard drive. This way you get the speed of an SSD with the extra storage space of a regular hard drive.
-You can also choose which apps you want to keep on the fast SSD portion of your Fusion Drive–handy if you use certain programs more often than others.
Is a Fusion Drive a Ssd?
When most people think of a Solid State Drive (SSD), they think of the traditional 2.5-inch form factor that connects to their computer via the SATA interface. However, SSDs come in many different shapes and sizes, and one type that is becoming increasingly popular is the Fusion Drive. So, what exactly is a Fusion Drive?

A Fusion Drive is an SSD that combines both NAND flash memory and a traditional hard drive into a single unit. The advantage of this type of drive is that it offers the speed and reliability of an SSD for frequently accessed files, while also providing the large capacity storage of a hard drive for infrequently accessed files. Essentially, it's the best of both worlds.

One thing to keep in mind with a Fusion Drive is that it does not offer true "solid state" performance for all files on the drive. only those files that are stored in the NAND flash memory portion will benefit from the increased speed; everything else will still be limited by the slower hard drive speed. However, since most users tend to access only a small subset of their total file collection on any given day, the vast majority of users will see significant performance gains with a Fusion Drive over a traditional hard drive setup.
Will an External Ssd Make My Imac Faster?
If you're looking to boost your iMac's performance, an external SSD is a great option. While it won't make your computer as fast as a new model with an internal SSD, it can give your machine a noticeable speed boost. Before you invest in an external SSD, there are a few things to keep in mind.

First, make sure that your iMac has a Thunderbolt 3 port; this is the fastest and most versatile connection type for external drives. Second, check the drive's read and write speeds; the higher the better. Finally, consider how much storage space you need; most external SSDs come in sizes ranging from 250GB to 2TB.

Once you've found the right external SSD for your needs, simply connect it to your iMac using a Thunderbolt 3 cable and format it using Disk Utility. Once it's formatted, drag and drop files onto the drive just like you would with any other disk volume. Your files will now load faster than they would from an HDD or traditional SSD.
Can I Replace My Imac Fusion Drive With an Ssd?
You can absolutely replace your iMac's Fusion Drive with an SSD. In fact, it's a pretty simple process. All you need is a screwdriver and a few minutes of free time.

Here's a quick guide: 1. First, back up your data! This is important because you don't want to lose anything during the upgrade process.

There are many ways to do this, so just choose the method that works best for you. 2. Once your data is safely backed up, shut down your iMac and unplug all of the cables. 3. Find the screws that hold the bottom cover in place and remove them.

The cover will come off easily once the screws are removed. 4. Locate the Fusion Drive inside your iMac (it will be two drives side-by-side). Disconnect the power and data cables from both drives.

Then unscrew each drive from its mounting bracket and remove it from your iMac. 5a. If you're replacing both drives with SSDs, skip ahead to step 7b below for instructions on how to install them into your iMac's drive bays.

. Otherwise, continue with step 5b below if you're only replacing one drive or if you want to keep your existing hard drive as well..

5b) If you're only replacing one drive or if you want to keep your existing hard drive as well.
Will External Ssd Speed Up Imac
An external SSD can indeed speed up your iMac. If you have a slower hard drive inside your computer, connecting an external SSD can give you the extra speed boost you need. Here's how it works:

Your iMac has a built-in SATA interface that supports data transfer speeds of up to 6 Gbps. That's fast enough for most people, but if you're looking for even more speed, you can connect an external SSD via Thunderbolt 3 or USB 3.1 Gen 2 (10 Gbps). These higher-speed interfaces will let your iMac take full advantage of the faster data transfer rates offered by an external SSD.

To get started, just connect your external SSD to one of these high-speed ports on your iMac and format it using Disk Utility. Once it's formatted, you can use it just like any other drive connected to your computer. You can store files on it, install apps, and even run Windows from it if you want to (though we don't recommend that unless you really know what you're doing).
If you're looking for a significant speed boost on your iMac, connecting an external SSD is a great way to get it. Just make sure you format the drive properly before using it and remember that not all apps will benefit from the increased speed (it largely depends on how they're written).
Fusion Drive Vs Ssd
When it comes to choosing between a Fusion Drive and an SSD, there are a few key things to keep in mind. Both options offer different benefits that can make or break your user experience. Here's a detailed look at the pros and cons of each option to help you make the best decision for your needs.

Fusion Drive: PROS: – More affordable than SSDs

– Greater capacity than SSDs (up to 3TB) – Decent performance thanks to built-in cache CONS:

– Not as fast as SSDs
Fusion Drive Vs Ssd Speed
There is a big debate in the tech world about which is better when it comes to speed, a Fusion Drive or an SSD. Let's break down the pros and cons of each so you can decide which is best for you. Fusion Drive

Pros: -A Fusion Drive offers the best of both worlds when it comes to speed and storage. You get the benefits of an SSD (faster access times and shorter boot times) with the added bonus of more storage space than what an SSD can provide.

-A Fusion Drive is also more affordable than buying two separate drives (an SSD and a regular hard drive), making it a great option for budget-conscious shoppers. Cons: -The main downside to a Fusion Drive is that if one drive fails, both drives fail.

This means that you could lose all your data if one drive malfunctions. -Another con is that while most SSDs will last for years without any issues, the same can't be said for regular hard drives. This means that your Fusion Drive may not last as long as two separate drives would.

Overall, a Fusion Drive is a great option if you want the speed of an SSD but don't want to sacrifice storage space or break the bank. Just keep in mind that there are some risks involved with using one drive instead of two.
Fusion Drive With Ssd
If you're looking for a way to speed up your computer, you may want to consider a fusion drive with SSD. This type of drive combines the best of both worlds: the speed of an SSD and the capacity of a traditional hard drive. One advantage of a fusion drive is that it can help your computer start up faster.

That's because the SSD portion of the drive stores frequently used files and programs, so they can be accessed quickly. The hard drive portion of the fusion drive can be used for storing less-frequently used files, such as photos and music. Another advantage is that a fusion drive can help improve your computer's overall performance.

Programs will load faster and files will transfer more quickly than with a traditional hard drive. Plus, because an SSD has no moving parts, it produces less heat and noise than a hard drive. Of course, there are some disadvantages to using a fusion drive as well.

One is that they tend to be more expensive than traditional hard drives or SSDs alone. Another potential downside is that if one part of thedrive fails, you'll lose access to both the SSD and HDD portions of thedrive. So it's important to back up your data regularly if you choose to usea fusiondrive .

All in all, though, if you're looking for a way to give your computera boost in speed and performance, a fusiondrive with SSDis definitely worth considering!
Conclusion
When it comes to storage, there are two main types of drives: HDDs and SSDs. HDDs are the traditional spinning hard drives that have been around for decades, while SSDs are the newer, faster solid state drives. So which is better?

HDDs are cheaper and have more capacity, but they're slower than SSDs. Fusion Drives combine an HDD with an SSD, but they're more expensive and still not as fast as a pure SSD. SSDs are the clear winner when it comes to speed, but they're also more expensive and have less capacity than HDDs.

If you can afford it, an SSD is the way to go. But if you need lots of storage space on a budget, an HDD is still a good option.