How to Install M.2 Ssd in Old Laptop? 10 Steps!
To install an M.2 SSD in an old laptop, you need to first ensure your laptop supports M.2 SSDs. Then, you'll power off your laptop, open the back cover, locate the M.2 slot, insert the M.2 SSD into the slot carefully, secure it with a screw if needed, replace the back cover and then power on your laptop.
Quick Overview
Before any installation process begins, check if your old laptop has an M.2 slot because not all older models will have this.
Make sure to power off your laptop and remove the battery (if applicable) before opening it up.
You'll mostly find the M.2 slot near the RAM or WiFi card slots.
The M.2 SSD fits into this slot at an angle and is secured by a mounting screw that comes with it or might already be in place on your motherboard.
Once installed, you may need to initialize and format the SSD through your operating system.
However, remember that not every older laptop model will support an M.2 upgrade due to design constraints or compatibility issues.
Always check your system specifications before starting any hardware modification process like this one so that you can make sure everything will work seamlessly after installation is completed.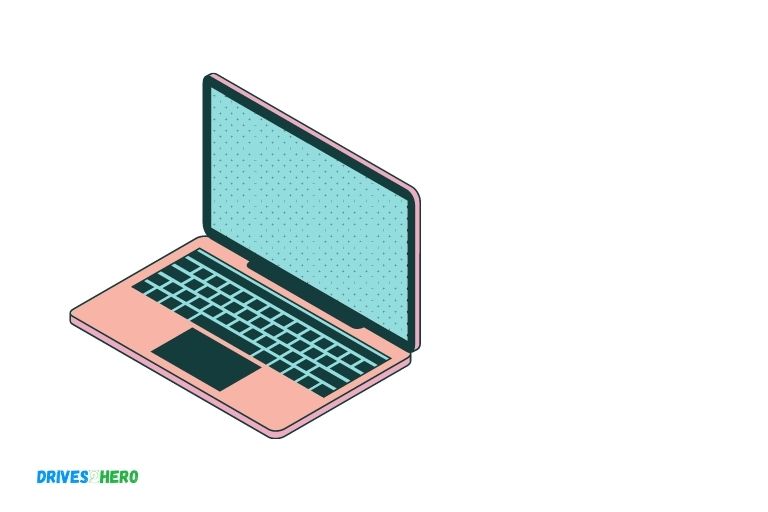 Here are The 10 Steps How to Install M.2 SSD in Old Laptop
If you have an older laptop and want to install an M.2 SSD, it may or may not be directly possible depending on the laptop's internal hardware design. Here's a step-by-step guide, starting with compatibility checks:
1. Compatibility Check:
M.2 Slot: First and foremost, check if your laptop has an M.2 slot. Some older laptops might not have one. If it does have a slot, also note the type of M.2 (SATA or NVMe) it supports.
Size: M.2 SSDs come in various sizes (like 2280, 2242, etc.). Ensure that the size you're considering fits into your laptop.
2. Backup Data:
Always back up your data before making any hardware changes. It ensures that even if something goes wrong, you won't lose your data.
3. Get the Necessary Tools and SSD:
You'll likely need a Philips screwdriver, and, of course, the M.2 SSD you want to install.
4. Power Down and Safety:
Shut down the laptop.
Unplug the power cord.
Remove the battery, if possible.
5. Accessing the Laptop's Interior:
Open the back cover of your laptop. Usually, there are screws you'll need to remove. Some laptops may have specific access panels just for HDDs or SSDs.
Take precautions against static electricity. Use an anti-static wrist strap if available.
6. Locate the M.2 Slot:
Once inside, look for the M.2 slot. If you have one, it should be relatively easy to spot.
7. Installing the M.2 SSD:
Align the notches on the M.2 SSD with the ridges in the M.2 slot.
Insert the SSD gently at a 30° angle.
Once it's in the slot, push it down and screw it into place.
8. Reassemble the Laptop:
Put the back cover on.
Reinstall any screws you removed earlier.
Reinsert the battery, if you had removed it.
9. Power On and Setup:
Turn on your laptop.
The BIOS should recognize the new M.2 SSD.
If you're replacing your primary drive, you'll need to either clone your old drive to the new SSD or install a new OS on the M.2 SSD.
10. If Your Laptop Doesn't Have an M.2 Slot:
Consider using an M.2 to SATA adapter or enclosure. This way, you can replace the old 2.5″ SATA HDD with an M.2 SSD, although it will run at SATA speeds.
Alternatively, there are external USB enclosures for M.2 SSDs that allow you to use them as high-speed external drives.
Always refer to the specific service manual or guide for your laptop model when attempting hardware upgrades.
Configuring Your Laptop To Recognize And Boot From The New M.2 Ssd
Once you've installed a new M.2 SSD into your laptop, you might want to boot from it, especially if you've cloned your old drive onto it or installed a fresh OS. Here's a guide to help you configure your laptop to recognize and boot from the new M.2 SSD:
1. Check SSD Recognition:
First, power on your laptop and enter the BIOS/UEFI. This is usually done by pressing a specific key (like F2, F10, F12, DEL, or ESC) during the initial boot.
Navigate to the storage or hardware section and check if your new M.2 SSD is listed. If it's listed, that's a good sign!
2. Set Boot Priority:
In the BIOS/UEFI, find the 'Boot' menu or section.
Look for 'Boot Priority' or 'Boot Order'. Here, you'll see a list of all bootable devices.
Select your M.2 SSD and move it to the top of the list, ensuring that it's the first device the laptop tries to boot from.
3. Disable Secure Boot (If Needed):
If you've installed an older version of Windows or certain distributions of Linux, you might need to disable 'Secure Boot' to get them to boot.
Find the 'Secure Boot' option in the BIOS/UEFI. It's often under a 'Security' or 'Boot' tab.
Disable 'Secure Boot'.
4. Enable UEFI or Legacy Mode (Depending on Your Need):
Modern OS installations often use UEFI mode, but if you're trying to boot an older OS, you might need 'Legacy' or 'CSM' mode.
Look for an option related to 'Boot Mode' or 'UEFI/Legacy Mode'.
Choose the appropriate option for your OS.
5. Save and Exit:
Save all changes (usually by pressing F10).
Exit the BIOS/UEFI.
6. Test Boot Sequence:
Once you exit the BIOS/UEFI, your laptop should restart.
It should now try to boot from the M.2 SSD.
If you've cloned your previous drive or installed a new OS on the M.2 SSD, it should boot into that OS.
7. Troubleshooting:
If your laptop doesn't recognize the SSD, ensure it's properly seated in its slot.
If your laptop recognizes the SSD but doesn't boot from it, double-check the boot order and the UEFI/Legacy settings.
Ensure that there's a valid boot partition on the SSD. If you've just added it as a secondary storage device, it might not have the necessary boot files.
8. Complete OS Setup (If Installing a Fresh OS):
If you've freshly installed an OS on the M.2 SSD, follow the on-screen prompts to complete the setup process.
Remember, BIOS/UEFI menus and options might differ across laptop brands and models. Always refer to your laptop's manual or online resources if you're unsure about any settings.
Conclusion
Upgrading the storage system of your old laptop is a straightforward process. This guide has provided you with clear instructions on how to install an M.2 SSD in your device.
By carefully following these steps and taking necessary precautions, you can effortlessly add the new SSD to your laptop, breathing new life into it.
Upgrading your old laptop with an M.2 SSD is a cost-effective method to boost its performance. Follow the instructions diligently and experience a faster and more efficient laptop.